About the Author – Harry C. Friebel, Ph.D., P.E.
Thanks for wanting to learn a little bit about myself!  Ok, here it goes:
Since 2008, I have been teaching Water Resources & Environmental Engineering review courses for the Civil PE exam.  I highly recommend everyone take a PE review course if you can, you can read more about that here.  If you sign up for a class with School of PE, please let them know how you learned about the classes (from me!)
In 2013, I published A Dictionary of Civil, Water Resources & Environmental Engineering.  The dictionary has already become the most popular dictionary to take into Civil PE exam.  You can read more about how this dictionary is a must-have for the exam here. Currently I am in the process of finishing a second book aim at the WR/ENV questions everyone will face during the breadth (AM) potion of the exam.
A Dictionary of Civil, Water Resources & Environmental Engineering
For my day job, I have been employed the past 10+ years as a Hydraulic Engineer for the U.S. Army Corps of Engineers.  In November 2012, I personally briefed Vice President Joe Biden after Hurricane Sandy.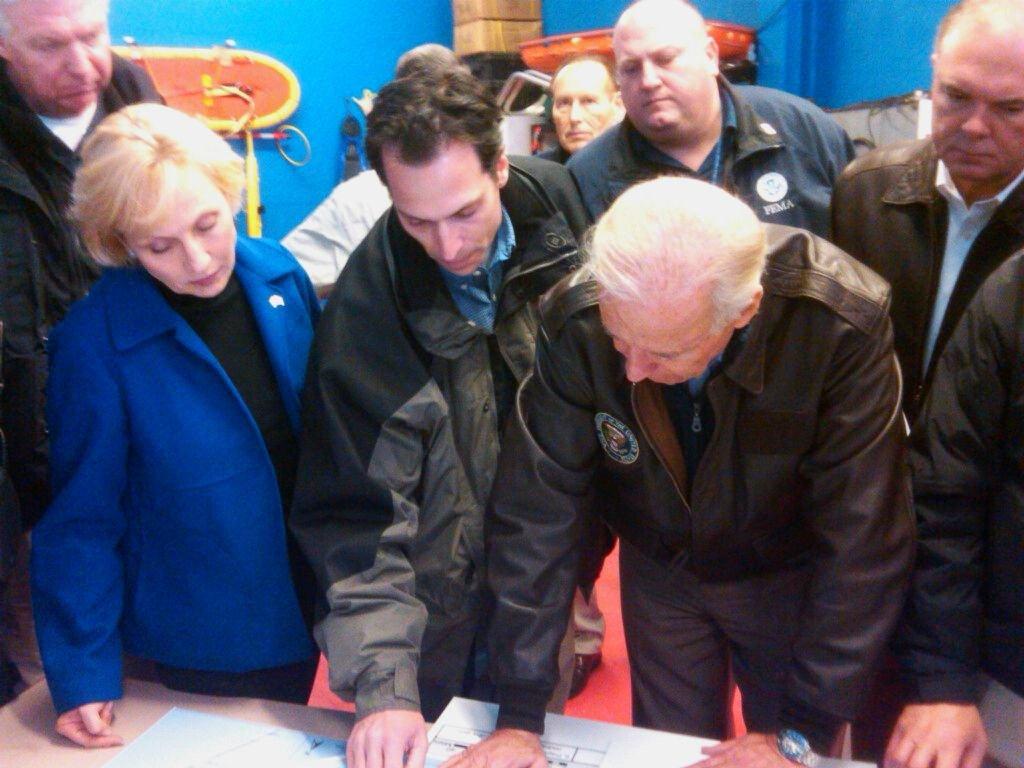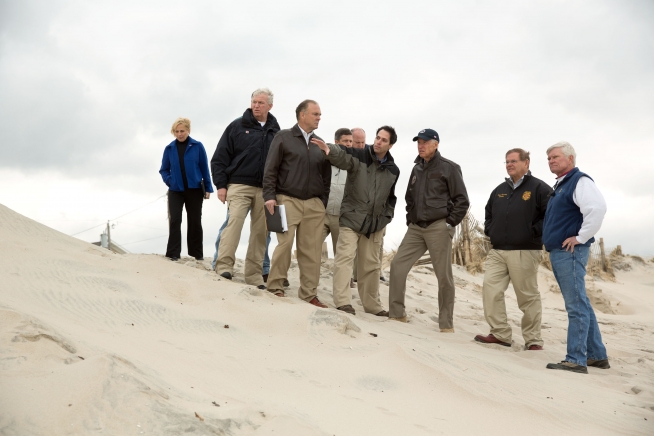 I have testified numerous times in court as an expert witness with permission from the Department of Defense (DoD) on behalf of the State and local municipalities.
Here is an article of a recent public presentation I spoke at "Beach Replenishment in Beach Haven to Begin in January."
Up until 2014, I taught an entry level class for US Army Corps of Engineers "Hydrology and Hydraulic (H&H) Considerations in Planning (PCC5)."
I recently wrote an op-ed for the September 2013 issue of Sea Technology magazine (www-sea-technology-com.pdf.)
In the past, I was an adjunct professor at Rowan University where I taught Hydraulic Design to both undergraduate and graduate students.