Harry here – I am proud to announce that Professional Publications, Inc. (PPI) now offers A Dictionary of Civil, Water Resources & Environmental Engineering. 
We are extremely pleased that our dictionary met PPI's product standards! See below for discount code.
Know what's even cooler, I received a phone call directly from Michael Lindeburg himself. He does exist (no, he's not a myth) and he's very kind and humble. You know you must be doing something right when Mr. Lindeburg calls to compliment another companies exam preparation material. Now, if I can only finish writing my PE Civil (AM) book …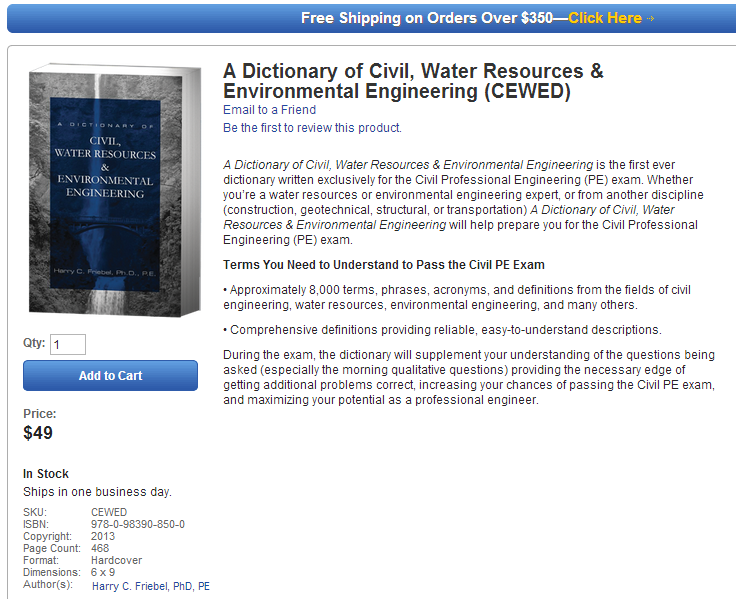 PPI is currently offering the following promotion: Save 15% on PPI-published products using Promo Code FCPCE.




by