Harry here – I was purging some old files and came across this receipt from 2005 when I was studying for the PE Civil exam. Check out the cost of the 10th edition of the CERM – $134.95.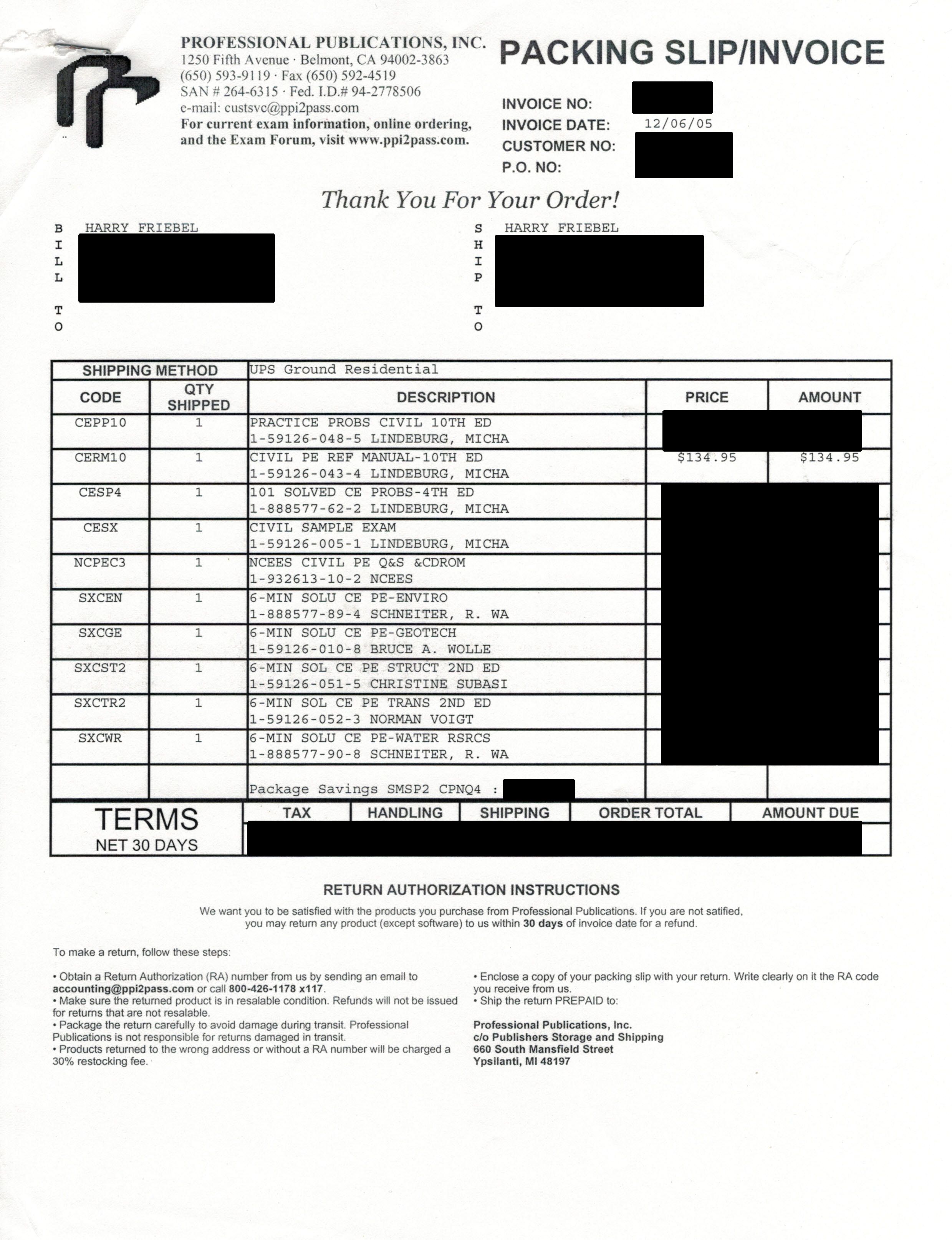 Now check out the cost for the latest edition: Civil Engineering Reference Manual for the PE Exam
. The cost of an education and PE license is not cheap, but this is still the best reference manual for your money, hands down!
Good luck to everyone studying for the Fall 14′ PE exam! Personally, I am busy teaching weekend review courses and writing my second book.




by